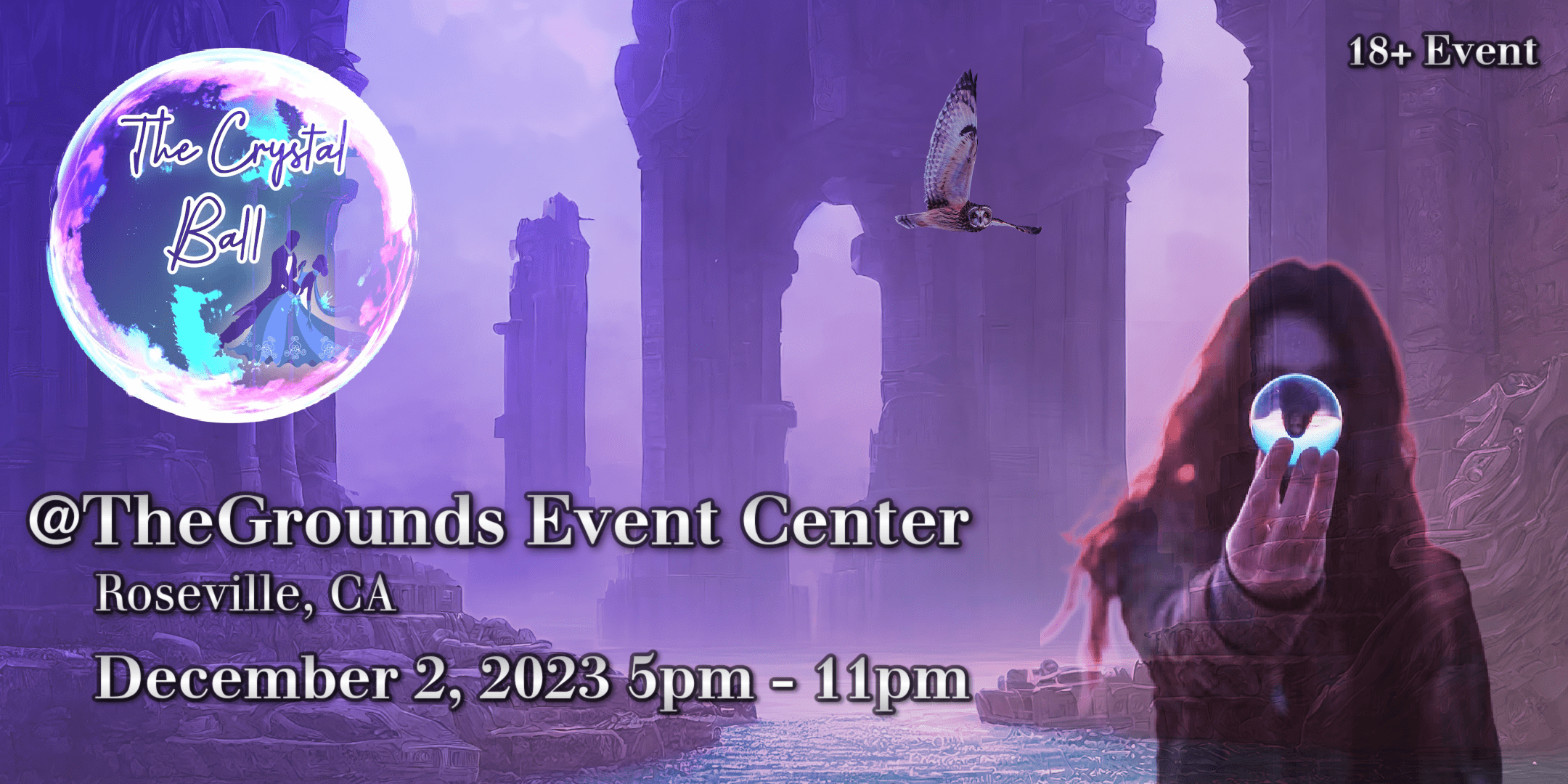 An Amazing Fantasy Themed Ball
Roseville, CA
18 and over
Thank you for your interest in this event. We have sold out of all tickets for this year. Please follow our Facebook, Instagram or eventbrite profiles to keep informed of future events!
A Whimsical Event & Marketplace
Come and dance among the goblin king and his court! This evening, costume required ball, features a world of characters, beautiful crafts, and amazing entertainment.
Amazing Musical Guests
Be mesmerized by amazing musical talent, the crystal ball has an amazing artist, whimsical acts, a costume contest, and a themed DJ for the evening festivities. Arson Whales, Joweh R.A.W, DJ David Brown, and more!
Delectable Food & Drink
Fine foods, and delectable beverages await you in the Crystal Ball!
-Savory-
Classic Beef hand Pie
Lamb & Rosemary hand Pie
Realm Of The Goblin King Blackberry Salad (with balsamic vingarette) **Can come with or without chicken**
-Sweet-
Hand Mini Cheesecake (Classic, Berry, Lemon)
Apple Blossom Apple Bakes
All food is available on-site for a seperate fee
-Non-Alcoholic Coolers-
Cup Of Eternal Quench - Refreshing Orange Melon Drink with Pearls, and A Kiwi Element.
Labyrinth Lemonade - Lavender Mint Lemonade With Edible Glitter Infused.
Alcoholic Drinks Available By The Grounds.